So, I went back home on vacation last month, and while cleaning out a bunch of stuff from the house I used to live in, I found a few folders with a bunch of drawings I had made of Arelith characters. I am pretty sure I drew all of these over ten years ago. Finding these again was amazing and in some ways pretty emotional.
I barely draw anymore, and despite my ocasional attempts to get back to Arelith, I find I keep drifting further and further away from the game and the community. So, in a bit of a dichotomic double take on a fairwell I have already said, here are the drawings. Hopefully some of the players of these characters will be glad to see them again.
First, the Elraiendels, Trintiren, Wren and...one of their sons whose name I have, shamefully, forgotten.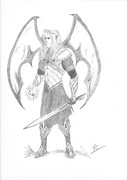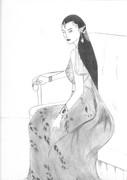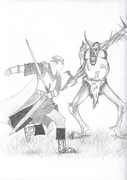 Two amazing characters by an amazing player, Thundermaker's Hort Chobbi and Timmy: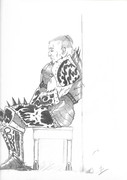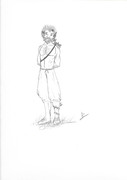 The original Fizzlebiscuits, founder of the Hinvasion and the Church of Meles, Feste the Fabulous.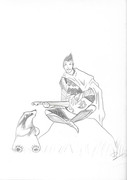 Seven Sons of Sin's first character, and the start of a great relationship in many different ways, Roznik Naethandriel.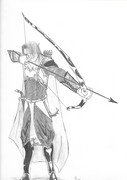 The Black Archer, Aedriath.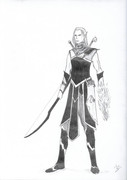 Huefira's Raven White Rose.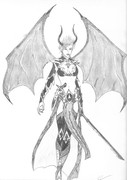 Irongron's Tor Unthal. This character always blew my mind just from looking at its pixelated awesomeness. Electric guitars went off in the background every single time. Fun times. Also, terribly sorry for the poor quality scan.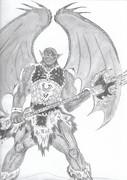 And the Mighty Xokthug, played by Action Replay, if I recall right. The character was relatively short lived, but was at times histericaly funny, fearsome and just...fun to hang around with. In many ways, Xokthug helped me better cement what my roleplaying of an orog should be, and improve upon it immensely.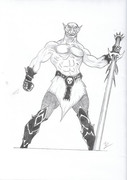 And there it is. Just thinking back on all of these characters is a trip. Specially considering how much my actual real life has changed since then.
Anyway, hope you guys enjoy taking a look at them.
See you around.