Somewhere that day, a prayer was uttered in broken celestial. Were anyone to listen, it'd sound like this...
Daniel-Auriel.
.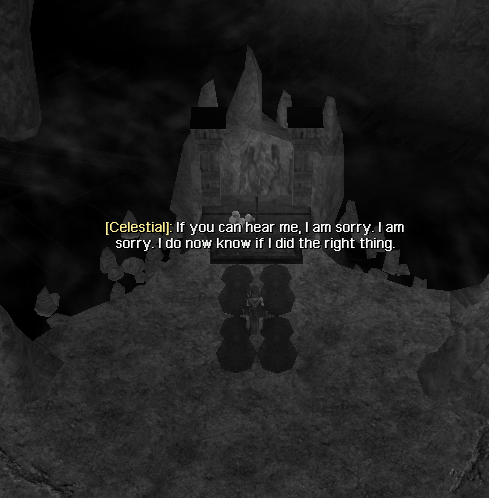 .
A celestial once told me that my blood, in your language, sounds loud enough to ring to the heavens. If so, let them hear you have done more than all your brothers combined. I am never going to forget you. I am never going to forget what I promised to you, and the oath of a devil's blood is binding Law. I will find something worthy of telling you, every day. Something kind, however small and simple. Next time we meet you will not have forgotten who you were, and who I am. I will remind you. You were my friend, and I will miss you. We will all miss you.

Today I took care of Zeke's shadow. I brought it some juice, from the Prime.
Tomorrow I am going to help him with that sword you have mentioned.
Be well.